We have reduced plastic usage!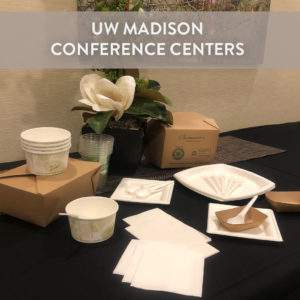 Here at UW-Madison Conference Centers we are making an environmental impact with our reduced plastic usage!
Last year we used 136,000 pieces of plastic plates, silverware and cups -from May 2018-May 2019. We have replaced this plastic usage with compostable fiber plastic made from renewable sources for all of our food service needs.
We are very proud of our changes and will continue to make future decisions based on alternative sources and environmental stewardship!