The Rooftop Terrace provides an ideal setting for casual gatherings and offers additional flexibility for program functions. With access to food and beverage services, the rooftop offers a relaxed environment with panoramic views overlooking beautiful Lake Mendota. This is a perfect place to have a reception before or after your program.
Dimensions: 62'x63'
Area: 4500 sq. ft.
Capacity range: 0 to 0
Room type(s): Outdoor, Patio
---
Pyle Center Map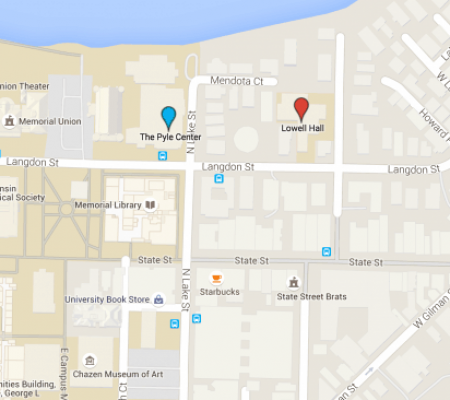 Rates
Reservation of this space requires a concurrent booking of a back-up location for inclement weather
---
Reserve a Room
Please note that while we do our best to honor requests we cannot guarantee a specific room.