The Rooftop Terrace provides an ideal setting for casual gatherings and offers additional flexibility for program functions. With access to food and beverage services, the rooftop terrace includes an outdoor garden area with tables and seating areas in a relaxed environment with panoramic views overlooking beautiful Lake Mendota. This is a perfect place to have a reception before or after your program.
Dimensions: 62'x63'
Area: 4500 sq. ft.
Capacity range: 0 to 0
Room type(s): Outdoor, Patio
---
Pyle Center Map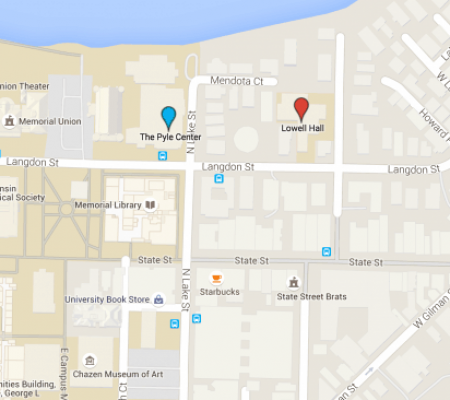 Rates
Typically, meeting rooms can be scheduled at no charge for eligible groups who order the hospitality or complete meeting package. However, special spaces, including our lounges, courtyard and rooftop terrace are charged at half day and full day rates. For external groups, a room charge will apply to meeting rooms.
---
Reserve a Room
Please note that while we do our best to honor requests we cannot guarantee a specific room.