A charming courtyard with beautiful interior landscaping, views of Lake Mendota, and a large fire pit perfect for casual gatherings and receptions.
Dimensions: 16'x98'/34'x20'
Area: 1568/680 sq. ft.
Capacity range: 0 to 0
Room type(s): Outdoor, Patio
---
Pyle Center Map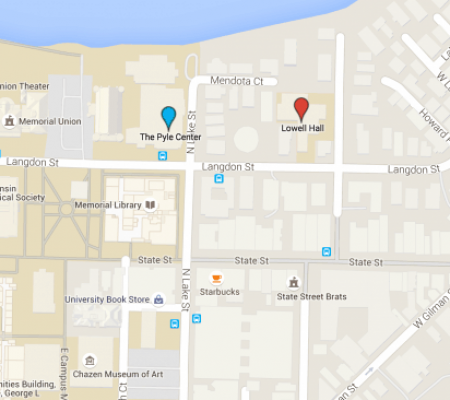 Rates
Reservation of this space requires a concurrent booking of either Lee Lounge or AT&T Lounge
---
Reserve a Room
Please note that while we do our best to honor requests we cannot guarantee a specific room.